Legal basis of the project:

Scope:

Internat

Product:

Contracted by:

NASK

Funder:

NASK

Beneficiary:

NASK

Start date:

02.06.2014

End date (planned):

09.02.2015

Subject of research:

Development of an energy-efficient mechanism for controlling CPU frequency in selected application servers working under Linux OS.
The Linux OS provides a number of mechanisms allowing to reduce the amount of the consumed electrical energy. One of the most efficient of these is a CPU clocking frequency adjustment implemented in the cpufreq kernel module. This piece of software is an intermediary layer between the hardware controllers of CPU voltage and frequency, and the drivers performing the pre-programmed control policies on operating system level.
The standard Linux kernel modules are meant for general usage and a broad range of hardware architectures. Theoretical studies conducted in NASK Research Division have revealed that further improvement of the efficiency of the existing control mechanisms is still possible. The newly created toolkit allows to adjust the working characteristics of the CPU to the dynamics of the specific services run by the Operating System. It leads to reduction of the energy consumption as well as improves the system performance.
The toolkit created within the project:
Enables the identification of the dynamical model of the Linux operating system services.
Supports the design and implementation of the Linux kernel module controlling the operation of the CPU in optimal way.
Test results
Control mechanisms designed and implemented by means of the toolkit uderwent rigorious tests performed in the experimental computational cluster. Its goal was to benchmark the software comparing it with algorithms implemented in cpufrequ: ondemand (the basic one), powersave, performance.
The controllers which were subject to the tests were optimizing the operation of the commertial wersion of HTTP NGINX+​ server. The sample results of experiments are shown in Fig. 1.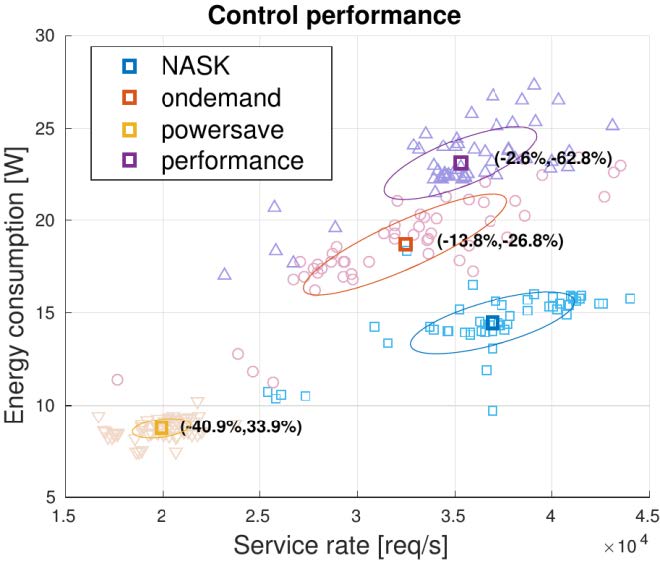 Rys. 1: Comparison of efficiency achieved with various controllers.
The new controller is significantly better than standard ones implemented in Linux kernel.
It improves the service rate by 13.8%,
At the same time the power consumption is reduced by 8.3% (26.8% less CPU power consumption) comparing to the standard ondemand controller.
Bibliography:
Karpowicz, M; Arabas, P; Niewiadomska-Szynkiewicz, E, "Design and implementation of energy-aware application-specific CPU frequency governors for the heterogeneous distributed computing systems", Future Generation Computer Systems; 2016; Elsevier,
Karpowicz, M; Arabas, P; Niewiadomska-Szynkiewicz, E,"Energy-aware multi-level control system for a network of Linux software routers: design and implementation", IEEE Systems Journal; pp. 1-12; 2015; IEEE,